Why are estimates always wrong?
Programming Systems Product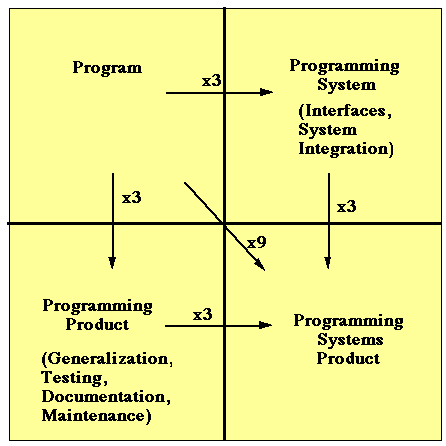 Automated testing was already a thing in 1975.
What's your excuse?
How fast can you code?
Extrapolation of times for the hundred-yard-dash shows that a man can run a mile in under 3 minutes.
—Page 88
Effort = Constant * NumInstructions1.5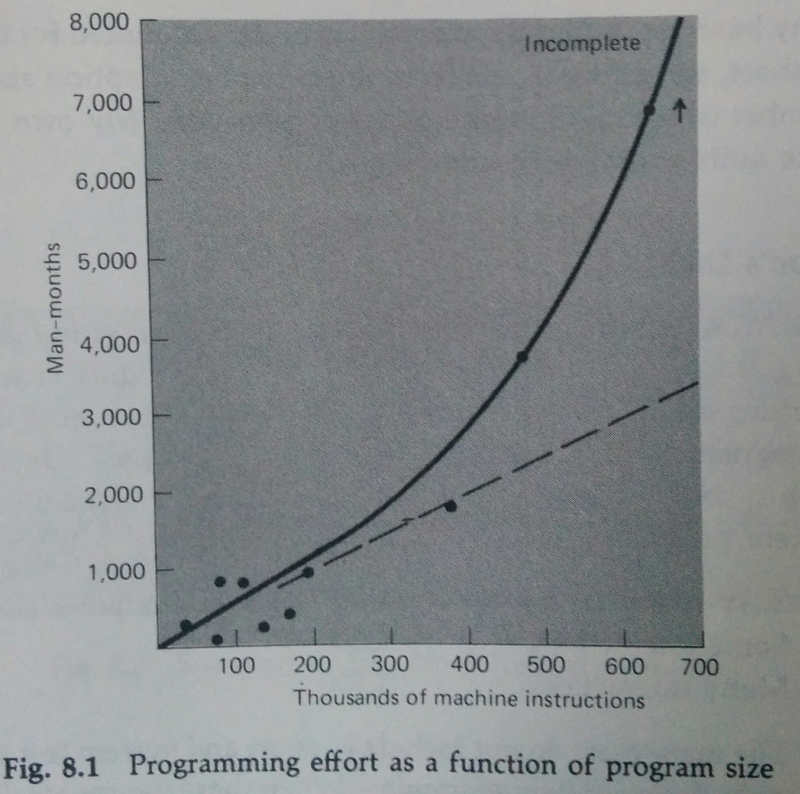 —Nanus and Farr, Page 89
Productivity in large systems

| Num interactions | Instructions per person-year |
| --- | --- |
| Very few | 10,000 |
| Some | 5,000 |
| Many | 1,500 |
Joel Aron, Page 90
Large: 25 programmers, 30,000 instructions
But that's for assembly!
PL/I code follows same curve ...for statements
More power/statement => more productivity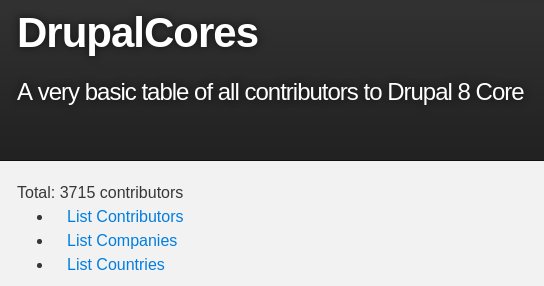 Lines of code in Drupal 8: 237198
What should we learn from this?
The conceptual integrity of the product, as perceived by the user, is the most important factor in ease of use.
—Page 255
Ease of use = functionality / conceptual complexity
Simplicity and straightforwardness proceed from conceptual integrity.
—Page 44
Conceptual integrity is the most important consideration in system design.
—Page 42
...conceptual integrity of the product not only makes it easier to use, it also makes it easier to build and less subject to bugs.
—Page 142
How?
Smart division of labor
The design must proceed from one mind, or a very small number of agreeing,
resonant minds.
—Page 44
Architect/designer
The architect… is the user's agent. It is [their] job to bring professional and technical knowledge to bear in the unalloyed interest of the user, as opposed to the interest of the salesman, the fabricator, etc.
—Page 45
But that's Cathedral design; that's aristocracy!
Cathedrals are still standing...
See also
Apple
Google
Unix / Posix
HTTP / Browsers
Architect
Designs watch dial and hands
Implementer
Builds gears and bells
The architect must always be prepared to show an implementation for any feature he describes, but he must not attempt to dictate the implementation.
—Page 62
Ongoing cooperative effort, high communication
What should we learn from this?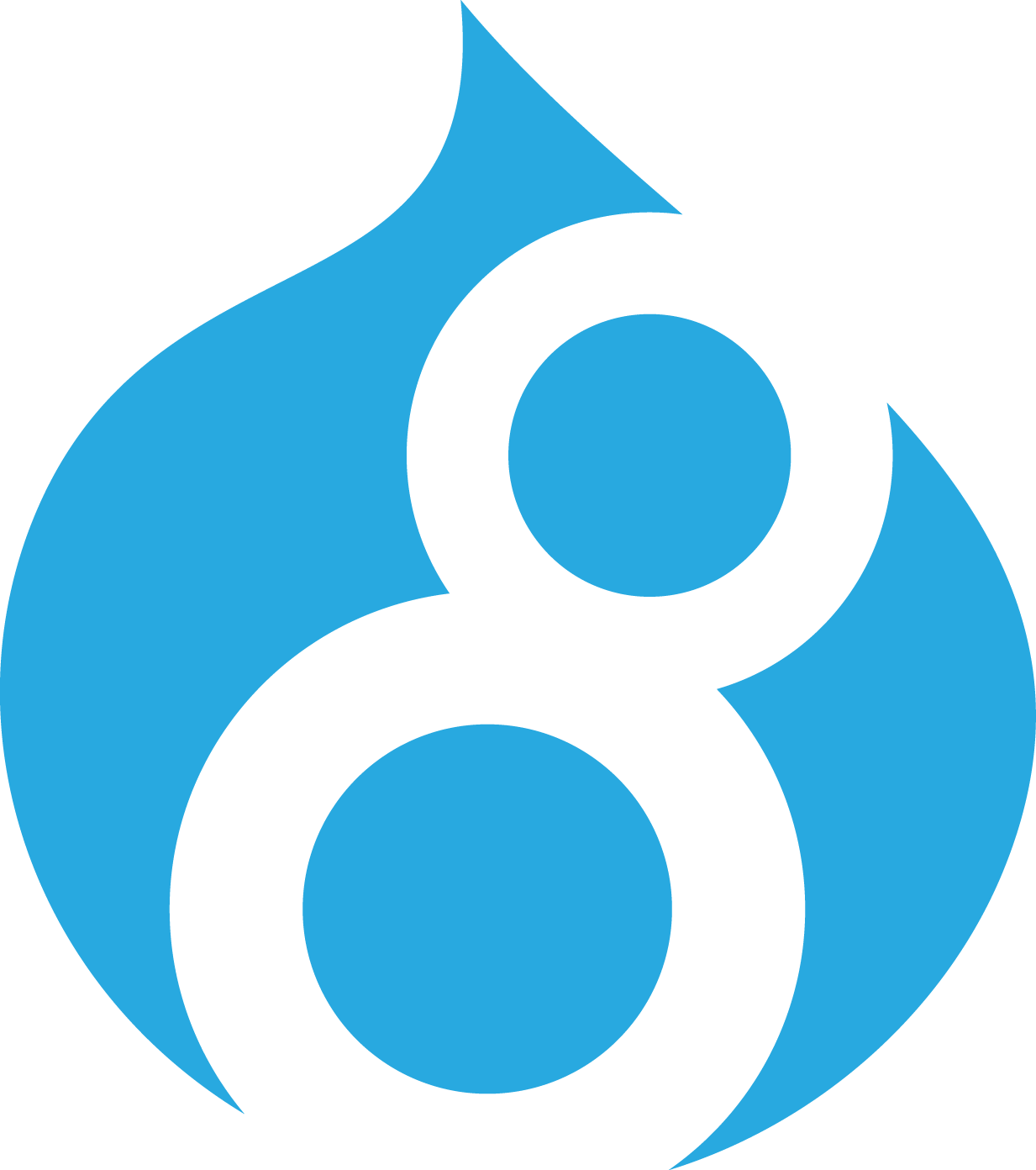 What should we learn from this?